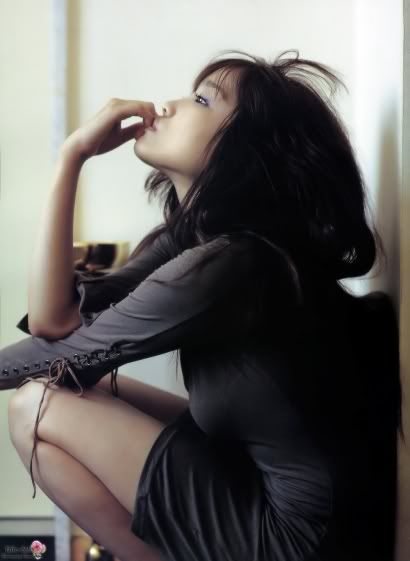 This is, as far as I know, the only publicly released nude picture of Fireangel.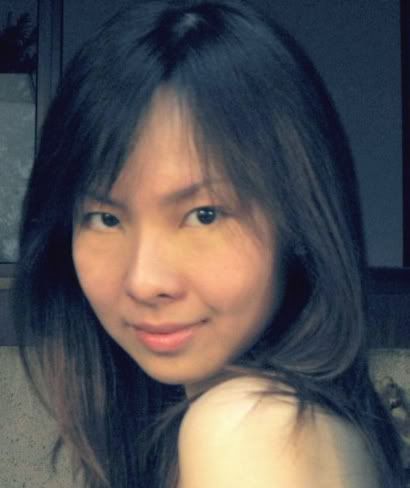 She was kind enough to send me this picture this morning, in preparation for her pimping all over the Malaysian blogosphere.
Yes, I edited it for publication. No, you can't have the unedited picture.
Capirossi won. In 43:27.523. Rossi came in 2 seconds behind, clinching his 5th straight world title. It was hot, some 40C in the shade. Checa came in 3rd, marking the the first double podium for Ducati. What a race!
I'm over the moon.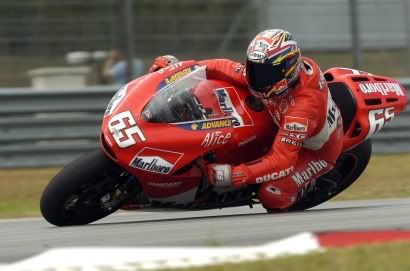 Picture courtesy of Ducati Marlboro Team.
For my reader named Pedro, who asked me a question yesterday about one of the Girl Fridays. I was reliably informed by my friend Charger that her name is Rina Sawaguchi.
And no, I don't have her phone number
.
The Club met with the Team last night. The Ducati Corse Team. It was good meeting up with Livio Suppo again. He had just flown in from Motegi, where Loris Capirossi had just won the race, and was in high spirits, in spite of nursing a case of the flu.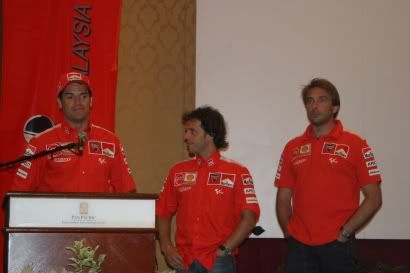 The dinner went all, although there were not as many attendees as last year. A small a club as we are, politics is beginning to rear its ugly head. I'll be glad to be shot of the whole thing once the AGM is called.
Livio said a few words, and dropped a hint that Carlos Checa was leaving, and would be replaced, in his words, "a top Australian rider." We have a fair idea who it might be, and will wait to see if our predictions are correct. If it is, Livio owes us a case of Italian wine. The riders turned up, and did the usual photo and autograph thing. I guess it might be something to do with the language barrier. One Ducati rider we sorely missed was Troy Bayliss. He enjoyed meeting the fans, and knew how to work the crowd. Unfortunately he's not doing his best in the MotoGP at the moment.
Loris Capirossi, on the other hand, was all smiles, after winning Motegi. This man can be king. And given the right set of circumstances, he will be crowned. And I'll be pleased to congratulate him.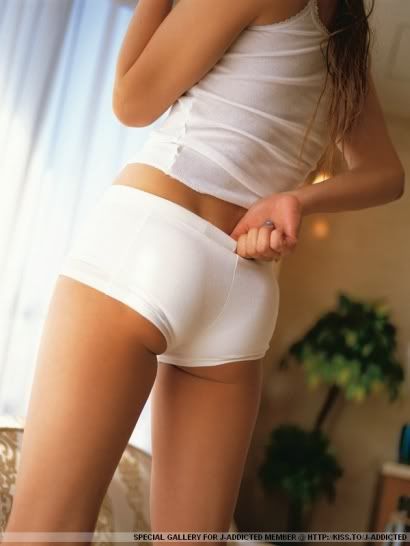 older posts »