We got another live one here.
Gawd, when are you guys going to learn that the Girl Friday is eye candy? You're supposed to look at the picture, not try to form a meaningful relationship with it. And if you really want to do that, then, boy, do you need help.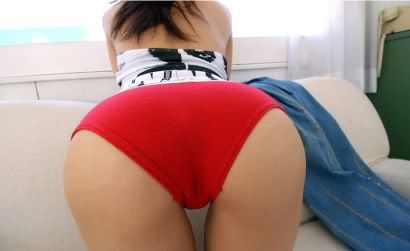 Just ran down to town with Smiffy to get a bunch of light bulbs for the place in the sky. Several different types of bulbs, for a grand total of $50. Sometimes I scare myself with my memory. I could remember, right off the top of my head, the different types of light bulb required for each light fitting, the wattage, whether it was supposed to be incandescent or energy saving. I could even recall the specific bulb type, i.e. globe or candle. I guess I have a mind filled with trivia.
Also headed into my favourite tobacco shop. The owner, Steve was surprised to see me, because the last time I walked in, I had told him I was on short time, and due to be posted to the next project. What I have now heard, very unconfirmed, is that Wolfgang and the gang flew in from Vienna last night, and are supposed to be having meetings with 'someone'. Well, whatever it is, all I need now is to have my future with this company confirmed. Or denied, as the case may be.
I managed to sneak a look at the organisation chart of the new project yesterday, and apparently what was discussed about my role in the new project is not reflected in the chart. I'm just one of the rank and file. Am I disappointed? Yes, I have to admit as such, because I was hoping to advance things a little within the corporate ladder in this firm.
But the worst thing is, M., the jerkoff, will be my colleague in the same department. I'll probably have to share a cubicle with him or something. Damn.
My friend Aya Freebird, sent this picture over of spring in Japan. It has been a year since she left us in this country, and all of us in the club miss her. And, yeah, that is her bike.
About 10 years ago, when I was between jobs, I was given a job to transfer a cabin cruiser from Port Klang to Langkawi. The boat was a 44 foot Searay cabin cruiser, fitted with twin Mercurys and a Caterpillar genset. The boat was roomy, with a master bed cabin and a smaller cabin under the main cabin. It had a fly bridge, and in all, was an impressive piece of machinery.
The boat was shipped in from Florida, and had been bought by a Japanese businessman, to be based in Langkawi Marina for his personal use. A friend of mine owned a yachting company, and he got the job of ensuring that the Searay was sea worthy, and to transfer it to Langkawi. He was busy at the time, and he called me up, knowing I wasn't doing much of anything, and asked if I would like the job. I replied in the affirmative, and duly went down to Port Klang to inspect the boat.
I duly set off, with the boat, towards Penang, the first stop, for fuel and fit out. The journey took most of a day, and I sailed into Penang harbour in the late evening. After mooring the boat at the Penang Yacht Club, I debated between spending the night on the boat, or getting a hotel in town. I opted for the hotel, because I really wanted a hot shower without having to watch my water consumption. So I checked into the Grand Continental Hotel.
It was a rather old place, but clean, and presentable. I got a room for the night, and after having a nice long shower, headed out for some food and beer. I met up with some old friends, and after a night of carousing, I headed back at about 1 a.m. to get some rest for the journey the next day to Langkawi.
At about 3 a.m., when in the depths of sleep and a rather delicious dream involving Michelle Pfeiffer and copious amounts of whipped cream, there was a knock on the door. I woke up, and groaned, and cursed, thinking that one of my mates was wanting to share the room for the night because he was too blasted to drive home. I opened the door, and I sobered up fairly quickly.
There was a Chinese man standing at the door, and from the look on his face, and the way he was dressed, he was definitely a member of one of the triad gangs. I racked my memory, trying to remember if I had pissed off any triad member lately, and contemplated slamming the door and trying to call hotel security. And then he said "Your girl is here."
I went "Huh?" and I looked behind him, and saw this Chinese girl standing there, dressed in a mini skirt, and looking fairly attractive. Well, I guess in the daylight I would have probably puked looking at her, but standing there in the dim hotel corridor light, and through my hangover, it dodn't look half bad from where I was standing.
The guy repeated his sentence, and again I went "Huh?" He was beginning to show signs of irritation by this time, and I realised that my life might end in this seedy hotel in a pool of blood. I told him I didn't ask for a girl. He then said I did. I said he must have the wrong room, and he then quoted me my room number. I thought to myself, "Yeah right, you're standing right in front of my room dickwad, of course you know my room number."
In the end, we all agreed it was a case of miscommunication, and he went on his way. I went back to sleep, cursing and swearing that I would find the fucker responsible and make his life a misery. The next morning, I checked out, and the bell boy asked me how my night was. I told him it was o.k. and he then asked if the service was good. I thought he was trying to angle for a large tip, when I realised he was refering to my late night visitor. I grabbed him by the collar and asked if he was responsible for sending the girl to my room. He started choking, and trying to get free, and the desk manager and some other staff came up to see what was wrong.
I related last night's incident to the manager, and he asked the bell boy if this was case. By this time the bell boy was really choking, and the murderous gleam in my eyes told everyone not to come near me, unless they wanted to suffer the same fate. The manager managed to persuade me to let the bell boy down, and apologised profusely, saying that they would take disciplinary action against the bell boy for disturbing a guest.
I stormed out of the hotel, and swore blind I would never go back. Until the next fucking week, when the Searay was damaged in a freak storm in Langkawi, and I had to bring the boat back to Penang for repair work.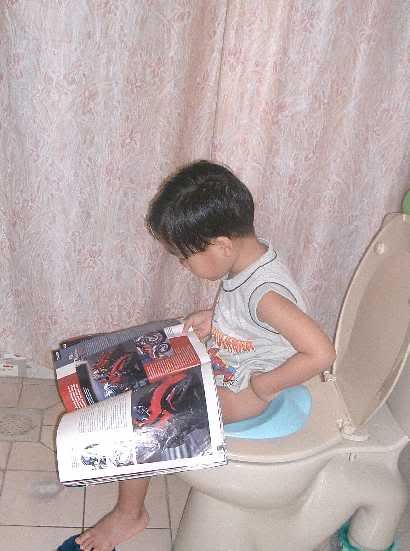 older posts »