The blog spammers have managed to find hunting the snark. And they left some 300 odd comments. With help from the Paula Bear, we've managed to remove all traces of this idiot's work. If I ever catch him I'm going to do a burnout on his groin with one of the superbikes.
I also apologise for the inconvenience, but all comments in this blog are now moderated. Hence, if you post something, you'll have to wait until I get around to approving it before it appears.
2003 Ducati Monster S4R. Picture courtesy of Ducati Motor s.p.a.
Yes, it's been a while. Thank you for being patient. Several random events have taken precedence of late. Let's play catch up shall we?
The dinner with Troy Bayliss was a resounding success. As an added bonus, Loris Capirossi turned up, and signed some autographs, and took some pictures. Troy spent a huge amount of time with the Ducatisti, taking pictures, answering questions, and generally being very obliging. Livio Suppo, the team director, gave us a speech, and answered several questions about the team, the bike, and the future.
I was in conversation with Sonia Braggio, who works with the Ducati Press Office, and I asked her point blank about Troy's future with the team, and she answered rather diplomatically that it 'was under discussion'. The question has now been resolved, after Claudio Domenicali, the Managing Director of Ducati Spa, sent an e-mail confirming that Troy had been fired and offered a ride in SBK.
Troy was apparently very vocal this year about the performance of the 2004 Desmosedici, and quite obviously Domenciali didn't like it. Capirossi's showing in Phillip Island yesterday was proof of what Livio was telling me over beer during the dinner. They've made changes to the bike, and are definitely going to bring the fight to Honda next year. Livio admitted that Ducati had fucked up for the 2004 MotoGp year, but intend to make amends next year. I certainly wish them all the best, and will be supporting them at Sepang next year, as I have the past 3.
Attending the MotoGP at Sepang was something else this year. A good friend, Mike O'Connor, flew in from Melbourne, and as we did last year, went to the races. The difference was this year, I was now an insider to the Ducati MotoGP team, and was given several 'privileges', one of which was the courtesy of watching the race from their hospitality suite. It was outstanding, sitting there in a leather armchair, in air conditioning, watching the race from the actual race cam monitors as used by the teams. Eating pasta and sipping wine. Filippo Centamori was on hand, and we had an interesting discussion about bikes and racing. Which ended with Datuk Zul, the CEO of Next Bike, the authorised Ducati distributor for this country, pressing me to buy a Monster S4R.
The MotoGP circus was in town over the weekend for pre-season testing. No, I didn't get to watch very much of it, because of, well, reasons. I did manage to catch Capirossi doing 2:00:54. Which gave me a hard-on. The sound and fury of the Ducati Desmosedici was captivating, like tearing calico, and seeing it run down the back straight at a speed of over 300km/h brought tears to my eyes. Also tinnitus to my ears.
1. Loris Capirossi ITA Ducati Marlboro 2:00.54
2. Sete Gibernau SPA Telefonica Movistar Honda 2:01.21
3. Valentino Rossi ITA Yamaha Gauloises 2:01.36
4. Nicky Hayden USA Repsol Honda 2:01.68
5. Max Biaggi ITA Repsol Honda 2:01.91
6. Colin Edwards USA Yamaha Gauloises 2:01.93
7. Alex Barros BRA Camel Honda 2:01.95
8. Marco Melandri SPA Telefonica Movistar Honda 2:02:10
9. Troy Bayliss AUS Camel Honda 2:02.691
10. Shinya Nakano JPN Fuchs Kawasaki 2:02.70
11. Makoto Tamada JPN Konica Minolta Honda 2:02.80
11. Toni Elias SPA Fortuna Yamaha Tech 3 2:02:80
13. Alex Hofmann GER Fuchs Kawasaki 2:03:70
14. Ruben Xaus SPA Fortuna Yamaha Tech 3 2:04:00
Take note of the time seperating the top 10 riders. Just over 2 seconds. And to put it all in perspective, the fastest I've ever done Sepang is 2:16:43. With red mist. Chasing an R1. And Toni Elias was riding with a fractured finger on the right (throttle) hand.
O.K. The Girl Friday was terribly late this time. Practically into next week, or is it this week's, Girl Friday. Many events have overtaken me over the week. Aside from 2 public holidays, a long weekend, a fairly serious case of frozen knees, watching the pre-season testing in Sepang for the MotoGP with interest, I was also doing many domestic and commercial type things.
Yesterday, by sheer coincidence, I met the Project Director of the current project I'm working on, and we sat down for coffee. We had a discussion about several things, some of which involved motorcycles, and rather more importantly for me, more of which involved work. He confidentially stated that there are some other projects the main contractor is involved in, and was looking at forming the team for the next project. I'm rather pleased that he thinks highly enough of my abilities and qualifications to consider me for a place on his project team.
We're in the midst of cross connection testing for the gas outlets in the pendants. If you don't know what that means, pay attention.
In a typical installation, there are four main gases provided for the use of the medical staff. Oxygen, called O2, Medical Air at 4 bar pressure, called MA4, Surgical Air at 7 bar pressure, called SA7, and Nitrous Oxide, called N2O, and commonly referred to as laughing gas. In addition to this, Vacuum, called VAC, and Anaesthetic Gas Scavenging, called AGSS, is also provided for medical use.
Not many people know this, but medical gases are a prescription drug. That's right kids, you need a proper prescription filled out by a medically qualified person to ingest said gases. Big deal you say, people breathe oxygen every day. Which is where you are wrong. You breathe air. Oxygen therapy is something else, commonly used in the treatment of burns under hyperbaric conditions. The gases are also 100% contaminant and oil free, and dry to boot. All this requires specialised machinery to provide.
Coming back to the cross connection testing. Since we have a plethora of pipes coming out of the ceiling, and into various pendants, we need to individually test each outlet and pipe to ensure it is correctly connected back to the Area Valve Service Units (AVSUs) and thence back to the medical gas plant. Which is extremely tedious, when you have outlets, numbering some 3 thousand individual units, spread across 9 floors of facility. And I have visited each, and every one of them, and gave them my best wishes. I think we might be finished sometime around Hogmanay.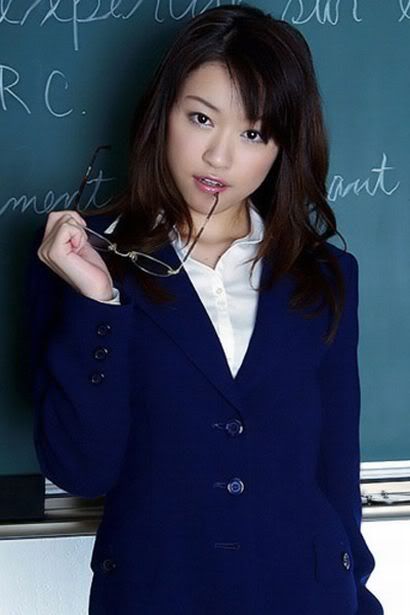 older posts »